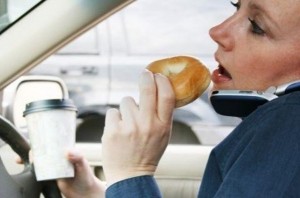 These days we live busy lives and don't even notice how quickly time passes. We're so busy that even the food we eat or the act of eating itself has to be instant or rushed because we "have too many things to do". This is a habit that many of us have fallen into. We all need to break this habit because of the many effects it can have on our health. Forming healthy eating habits and choosing healthier foods, far outweighs the possibility of getting sick from not appreciating the food we eat and getting all the right nutrients from it.
There are many reasons why we should eat healthier foods and be more aware and awake when we do so. Here is just a few:
Good food choices and habits are a good foundation of health. What goes into your body greatly affects how it functions. When not eating well balanced meals, we can suffer from deficiencies that can damage our body's repair functions.

Good eating habits and choices enable us to maintain a healthy weight, which make us look and feel good.

if you choose the right food to eat, you run a smaller risk of developing diseases including of the heart and the occurrence of diabetes.

Eating healthy means lowering future expenses on curing illnesses or diseases brought about by unhealthy food choices.

Healthy food enables us to perform better in school or at work. Healthy food not only gives us the energy we need but also feeds our brain the right vitamins and minerals for optimum function.
Below are a few tips on how to start eating healthy.
Positive mindset.

 

Knowing that you will get so many benefits out of eating healthy is key to starting a good eating habit. Without mental will, you won't be able to start anything.

Plan, purchase and prepare

. This does the trick if you are on a tight budget. Make a week's meal plan, place a certain budget for each meal, and make a list of the things you need to buy. If you are on a time crunch, look at it this way- by making lists, you save yourself some time while doing your groceries. Also make sure to stick to your list. Get the best buys price wise and

nutritionally wise

. You can also buy chicken/meats, frozen vegetables, fish, or steak in bulk to save money. Buy fruits that are in season. Prepare your meals yourself so you are able to control what you put in it. Prepare meals in advance and store portion-sized containers in the fridge or freezer. You can reheat frozen meals the rest of the week.

Hydrate yourself.

 

Follow the recommended consumption of 2-3 litres of water per day. Water aids digestion, cleanses your body, and gives you a sense of fullness. Here is a trick, for when you're out of your normal meal eating time, but you're over-hungry: when you think you are hungry, drink a glass of water. After 15 minutes, if you still feel hungry then it is time to get something to eat. Otherwise, you may just be confused between sensations of hunger and thirst. It can be a common situation

Moderation is key.

 Don't over-eat. Don't eat too much salt. Don't eat too much fat. Don't eat too many carbs.
The tips mentioned above are just a few of the many things you could do to start eating healthy. No matter the reason- lack of time or lack of money, we should not put-off making positive changes in the way we eat because it is such an important part achieving a healthy body, mind and spirit.
Feel free to leave a comment or email me, if you want to know more.
 You can also check out our Facebook, Twitter and Pinterest pages.