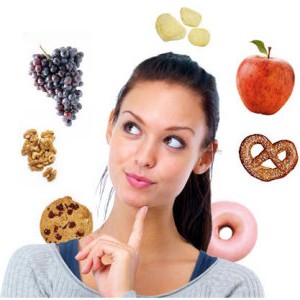 Snacking is very common, and nothing to worry about. Whether you are an office worker experiencing an afternoon slump or a student who is drained from class, eating snacks is definitely a go-to solution for your much needed extra energy.
Did you know that around 25% of a person's daily food intake comes from snacks. Taking this statistic into consideration, it is essential that we keep our snacking habits as healthy as possible. However many people do not have this "Healthy Snack Habit".  That means on  average, about one quarter of the food they put into their body is junk. Therefore, even a small change in the kind of snacks that you eat will definitely affect your whole well being and your overall diet.
Here are some tips for you to have healthy and affordable snacks which won't take much time to prepare.
Raisins.

 

Raisins don't need cooking, conveniently fit in a purse or a small pocket, and are rich in antioxidants, fiber, and B vitamins. A study has also revealed that eating raisins as an after school or work snack can lessen the caloric intake and give the feeling fuller for longer. Psychologically, eating many small parcels of food fools the brain and makes one think that they are eating a lot when it is the quite the opposite in reality.

Yogurt.

 

Yogurt is rich in probiotics that is good for digestion. It is also a good source of calcium, protein, and B vitamins. It reduces the risk of colon cancer and prevents osteoporosis.

Nutrition/muesli bars.

 

When you really are caught up in a hectic schedule, you can grab a nutrition/muesli bar that has 200 calories or less. Choose bars that are rich in fiber, proteins, and vitamins, but low in sugar. These bars can be conveniently bought from stores and can be kept in an office drawer or a small pocket in your bag. Nutrition/muesli bars can be a good source of energy when you need it most. Just make sure not to choose bars that have too much sugar in them.

Fresh fruits.

 

Nothing beats fresh and organic because it does not have all the preservatives and chemicals found in packed or canned fruits. When you have the time and money to spare, go buy yourself some fresh fruits to pack for snacks because they are filled with vitamins, minerals, and even fiber.
The key to healthy snacking is eating in moderation. Also, always read package labels when buying snacks. This does not only make you a wise buyer but also prevents you from eating food that don't naturally with your (or anyone's) body.
Feel free to leave a comment or email me, if you want to know more.
 You can also check out our Facebook, Twitter and Pinterest pages.