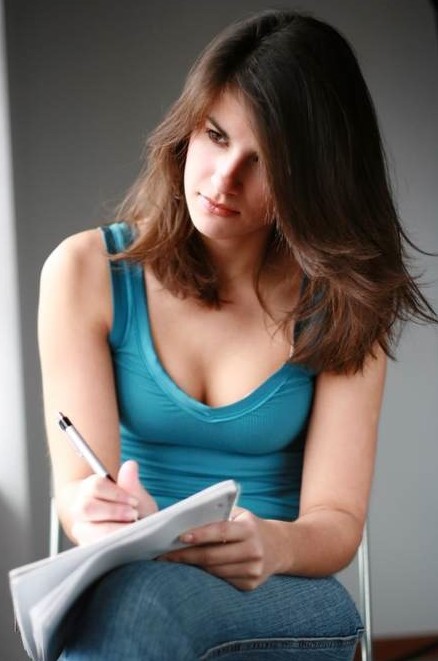 "I never travel without my diary. One should always have something sensational to read on the train." – Oscar Wilde
Journaling is a very powerful tool dating back many centuries. Successful and healthy people have been keeping journals since the 10th Century. Keeping a journal does great things for your mental health and your well being.
1.Clarify your thoughts and feelings – If you ever feel unsure of what to do or feel, writing down some of your thoughts can take them out of your mind, where they can be seen and assessed properly, instead of jumping around your head constantly. Also remember to never edit what you write down. Just keep writing. If you get half way through a paragraph and suddenly not agree with something that you wrote, WRITE THAT DOWN! "I don't agree with what I wrote just before because…..". That way you can look back at the flow of your thoughts from start to conclusion.
2. Discover yourself or know yourself better – Journaling can bring out deep thoughts about yourself; things that may be buried down under clouding thoughts. Some of those clouding thoughts, may be built up from society's view (but maybe I'll leave that topic for another day 🙂 ). Writing regularly can bring these thoughts to the surface so your happy confident self can come out.
3. Reduce or Diminish stress – Stress can take you out of the NOW! Any future or past pains, or emotions you may be thinking about, can cause a bit of stress. Bringing your thoughts together with pen and paper, can relieve you of those stresses, making you feel much calmer, lighter and bring you back into the NOW. If you want more help on being in the now, you should also try to meditate. Our last post is for meditation for beginners – check it out.
4. Let your creative side come out – Writing is a creative expression. Sometimes we need this form of expression to help us problem solve. The creative side of our brain is also associated with our emotions, and our heart….our true feelings. So sometimes, Journaling can bring out more honest answers than just letting it stew in your analytical mind, right side of your brain. Listening to relaxing music while you journal/write can be very helpful for this process as well. As I am writing this post, I am listening to my relaxing music playlist.
I would also like to note, while we are talking about being creative, your journal doesn't need to always just consist of words, it can also be full of drawings.
5. Deal with others – If you are having a disagreement with someone or a group of people…family, friends, partner or work colleagues, journaling can be a great way to resolve these disputes. It can make you understand the point of view of the other person better and can help defuse conflict and drama and become happier with that person or group.
6. Tracking improvement and growth – If you need to, your thoughts are now in a written memory bank. When you need to look back at how you were feeling about a past situation, and how you resolved it, it's all there, in the palm of your hand.
So how do you do it?
– Well I have read many articles and spoke to people that say you should set aside a period of time per day to do your journaling. If that works for you, then great, but journaling can really be about writing down your thoughts, in that moment, so if you can, journal at whatever time of the day you need, even if it's on a random piece of paper. This can be stuck in or re-written into your journal at a later stage. My point is, journal whenever you need, and feel is right.
– Buying a new Journal if you don't already have one, can be fun. Pick a journal that makes you feel comfortable, like you want to grab a pen now and write in it. Is the colour, size, or whether it is blank or lined important to you? If writing in a journal book is not your style and typing up your thoughts on a computer is easier, that's great.
– Whether you're writing or typing, forget bout using proper words and spelling, grammer n punctuation hehe. You are not sitting in an English exam, you're expressing your thoughts. It's all for you.
– Privacy is also a key issue. If you're worried about privacy then you are probably going to censor what you write and that defeats the purpose about being honest with yourself through your writing. If you need to, get a lockable journal or encrypt your document you've typed up.
– Your journal is your space, to write your thoughts and feelings, where no-one can judge you. So you need to learn to relax into it and be open and honest with yourself. Think of your journal as a free therapy session. All you need to pay for is the paper and the ink.
Hope this helps you start your journaling experience and sends you to a happy and successful place. If you have any questions, please don't hesitate to ask. Feel free to leave a comment or email me, if you want to know more.
 You can also check out our Facebook, Twitter and Pinterest pages.