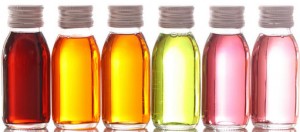 Essential oils are ideal for aromatherapy, topical applications, in baths, on face and body and for hair treatments. If you are going to use Essential oils topically, please always test them on a small patch of skin to check how you will react to it, because essential oils are highly concentrated.
Essential Oil for Aromatherapy: Burning Oil in a burner or a vaporiser are probably the most common was of using Essential Oils. The different uses for these burning or vaporising oils are for relaxation, getting rid of foul smells or for inhaling when you have a common cold or blocked sinuses. Some example oils are listed below;
RELAXATION: Lavender, Geranium, Orange, Tangerine, Ylang Ylang, Patchouli, Clary Sage
GETTING RID OF ODOURS: Citronella, Lemongrass, Rosemary, Melaleuca, Lavandin and Myrtle
SINUSES: Eucalyptus, Clove, Peppermint, Lavender, Lemongrass, Roman Chamomile
Essential Oils for Topical Application for Face and Body: Essential Oils can be combined with a base unscented cream or oil. 1-2 drops of oil into the cream or base oil, is great concentration for using essential oils directly onto skin. Different Oils can be used for different purposes when used topically, for example lavender essential oil can be mixed with a base oil for a relaxing massage oil application.
Essential Oils in the Bath: Essential Oils can be used in the bath for added relaxation or skin treatments. Not all oils can be applied to skin directly, so it is important to read labels for its different uses. Some oils can be found in a water soluble concentration which is suitable for the bath. Some common oils to use in the bath are Lavender, Rose Geranium, Tea Tree, Chamomile, Eucalyptus and Ylang Ylang.
Essential Oils for Hair: Some Essential Oils can be used for Hair Treatments. A great oil to use is Argan Oil, but note it shouldn't be applied and left on the scalp directly as it will make it appear oily. If you want to use it as a scalp massage oil, then leave it in the hair for 30mins and then wash your hair as you normally would. Another use for Argan Oil for hair is smoothing out frizz before or after styling your hair and making it more manageable. Argan Oil is rich in Vitamin E, antioxidants and Omega-3.
Other applications include: Acne (and Clogged Pores), Aches and Pains, Allergies, Apnea, Arthritis, Asthma, ADD, Blisters, Bloating, Blocked Tear Duct, Bronchitis, Burns, Canker Sore, Chicken Pox, Colds, Coughs, Constipation, Cramps, Dandruff, Depression, Dry/cracked Skin, Earache, Ear Infection, Fatigue, Fever, Food Poisoning, Infection, Indigestion, inflammation, Influenza, Insect Bites, Insomnia, Itching, Migranes, Motion Sickness, Muscle Spasms, Snoring, Sprains, Stress, Sore Throat, Tonsillitis, Toothaches, UTI's/Bladder Infection, Wounds and Yeast Infections.
Essential Oils A-Z
| | |
| --- | --- |
| A: Allspice Aniseed Angelica | N: Neem oil Neroli Niaouli Nutmeg |
| B: Basil Bay Benzoin Bergamot Birch Bitter almond Black pepper Boldo Baobab oil Buchu | O: Oregano Orange |
| C: Cajuput Calamus Camomile Camphor Caraway Carrot seed Cassia Cedarwood Chamomile Cinnamon Citronella Clary sage Clove Coriander Cumin Cypress | P: Palma rosa Patchouli Pennyroyal Peppermint Petitgrain Pimento Pine |
| D: Dill | R: Rose Rose geranium Rose otto Rosemary Rosewood Rue |
| E: Elemi Eucalyptus | S: Sage Sandalwood Sassafras Savin Spearmint Spikenard |
| F: Fennel Frankincense | T: Tagetes Tangerine Tansy Tarragon Thuja Tuberose Thyme Tea tree |
| G; Geranium Ginger Grapefruit | V: Vanilla Vetiver |
| H: Helichrysum Hyssop | W: Wintergreen Wormseed Wormwood |
| J: Jasmine Juniper | Y; Yarrow Ylang-ylang |
| L: Lavandin Lavender Lemon Lemongrass Lemon verbena Lime | BASE/CARRIER OILS: Almond oil Aloe Vera oil Apricot kernel oil Avocado oil Calendula oil Evening primrose oil Grape seed oil Hazelnut oil Jojoba oil Macadamia oil Olive oil Pumpkin seed oil Safflower oil Sunflower oil Sesame oil Walnut oil Wheatgerm oil |
| M: Mandarin Marjoram Marula oil Melissa Mugwort Mustard Myrrh | |
If you have any questions, please don't hesitate to ask. Feel free to leave a comment or email me, if you want to know more.
 You can also check out our Facebook, Twitter and Pinterest pages.