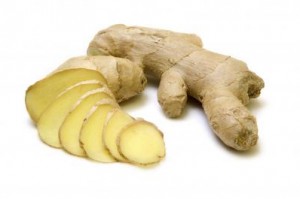 Nothing beats cold in the winter than having a hot cup of ginger tea. With its high levels of minerals like calcium, iron, magnesium, phosphorous, copper, zinc and few others, ginger is extremely beneficial for various reasons. It is not only used to make food spicy but offers plenty of benefits. Ginger is numero uno when it comes to prevent various ailments. It has already won the title of ''remedial herb'' by various Ayurveda professionals. Let's discover how ginger makes a powerhouse of health benefits:
Normalize the blood circulation:
Ginger is most popularly known as an effective herb to maintain the blood circulation in the body. Zinc and magnesium contained in ginger, helps to improve the blood flow. It also aids in preventing fever and excessive heat.
Treats motion sickness:
Ginger is a perfect remedy to deal with nausea related with motion sickness. It helps in digestion and other respiratory orders. So next time you feel motion sickness, try using ginger to relieve this symptom.
Prevents cold and flu:
There is nothing to mention how effectively ginger works to cure cold, cough and flu. Ginger has been used for this very purpose since ages. When you are affected by cold and flu, you want nothing more than for it to go away. Try this magical herb and get a relief you wanted badly.
Fights with stomach problems:
Ginger's rich properties help to combat with stomach discomforts. It regulates the food absorption and aids in digestion. This in turn avoids possible stomach ache. Ginger has also the ability to reduce inflammation just like aspirin.
Alleviates joint pain:
Ginger is enriched with anti-inflammatory properties which are used to reduce joint pain and inflammation in arthritis. It is an excellent spice which is widely used to heal various ailments.
Increases appetite:
Have you lost your appetite? You feel like vomiting, when it comes to eating? Your health is deteriorating day by day? Ginger can always help to fuel a dull appetite. It regulates the digestive juices and thereby increases your appetite.
Provide relief to headache:
This might not be known to many people that applying ginger paste on your forehead can relieve migraine headache. Ginger contains prostaglandin synthesis which relieves pain and let you be free from this pain.
Reduce menstrual pain:
Many of the women face this unexplainable pain during their menstrual cycle. Due to being hot in nature, ginger aids in reducing pain if taken at the beginning of menstrual period.
Tips before usage:
Though it has been proven that ginger can cure several ailments but it is always advised to consult a healthcare practitioner before any intensive treatment. These home remedies can complement the medical treatments but they are not the only treatment.
Still want to know more? You can also find us on Twitter, Facebook, and Pinterest. Check our pages out, and don't forget to Follow us, to keep up-to-date on Everything you need to know for Eating Healthy & Living Fit!