You may think that you are keeping your house clean but are you cleaning or even replacing these kitchen items properly?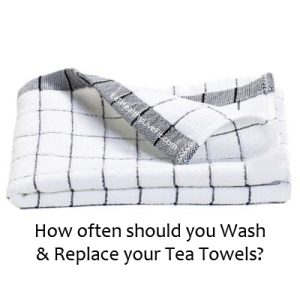 Tea Towels
CLEAN: This may vary depending how you use your tea-towels, but they should be washes at least once or twice a week. You should have 2 tea-towels in use at one time. One should be for drying your hand only and one for wiping and cleaning up benches and water, within your kitchen.
As with Bathroom Towels, you should have plenty of spare tea-towels, for rotations between washing days.
REPLACE: Not too often; just judge by their stains, or rattiness. After many washes tea-towels will wear out and need to be replaced.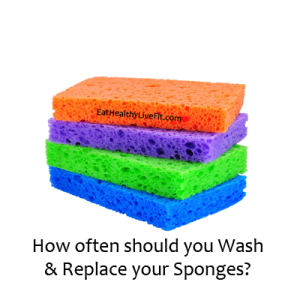 Sponges
CLEAN: Rinse and wring out your sponges everytime you are finished washing dishes. Also do this before washing your dishes. The time between washings, the sponge can still collect germs, as it will be slightly damp. If you can reduce the amount of germ breeding and spreading, that is always a bonus.
REPLACE: You should replace your kitchen sponges every 2 weeks.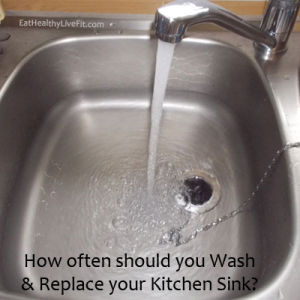 Kitchen Sink
CLEAN: Your kitchen sink should be cleaned with a sponge after each time you use it. It removes any excess food particles, which is unsightly and eventually creates a breeding ground for germs.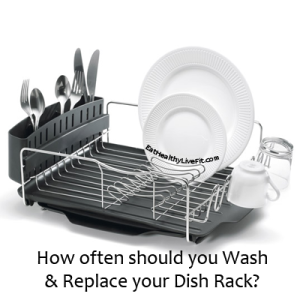 Dish Rack
CLEAN: Over-time your Dish drying rack with collect a lot of water and mildew, especially if it has a bottom tray. This needs to be cleaned off, as soon as you build-up, or fortnightly.

If you enjoyed this post and would like to see more, you can also find us on Twitter, Facebook, Pinterest and Instagram. Check our pages out, and don't forget to Follow us and Subscribe to our Newsletter, to keep up-to-date on Everything you need to know for Eating Healthy & Living Fit!