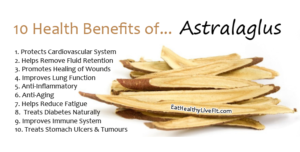 As this is a medicinal plant, you should always consult your health-care practitioner, when choosing to use it as a herbal remedy.
Astragalus' Health Benefits include;
1. Helps Reduce Fatigue
Astragalus has been used for thousands of years to treat fatigue. It assists with general health in your body and has been used for people with adrenal fatigue problems which can arise from chronic fatigue syndrome.
2. Promotes healing of Wounds
As Astragalus is an anti-inflammatory, it is good for healing wounds. It has also been used to regenerate injured organs and tissues.
3. Helps Treat Stomach Ulcers & Tumours
Tumours and Ulcers have been shown to reduce or even deminish from using Astragalus as a herbal remedy. It has also been shown to alleviate chemotherapy symptoms.
4. Improves Immune System
As mentioned above, Astragalus has been used for thousands of years for boosting the immune system. It has been shown to control t-helper cells and regulate immune responses.
5. Improves Lung Function
Astragalus assists with lung functions and therefore it good for asthma sufferers and anyone who has any respiratory issues.
6. Helps Remove Fluid Retention
Astragalus helps to regulate fluid metabolism. It has been shown to alleviate fluid retention and bloating.
7. Treats Diabetes Naturally
Astragalus has been shown to relieve insulin resistance and treat hence diabetes naturally. This herb can assists with both Type 1 and Type 2 diabetes.
8. Anti-Inflammatory
Inflammatory is a large factor when it comes to most diseases. The components in Astragalus can reduce inflammation significantly.
9. Protects Cardiovascular System
The anti-oxidants that prevent build-up of arterial plaque, and narrowing of vessels, can be found in Astragalus. Hence Astragalus is great for the cardiovascular system.
10. Anti-Aging
As with many herbs, Astragalus contains anti-oxidants. These anti-oxidant rid free-radicals that age your body.
If you enjoyed this post and would like to see more, you can also find us on Twitter, Facebook, Pinterest and Instagram. Check our pages out, and don't forget to Follow us and Subscribe to our Newsletter, to keep up-to-date on Everything you need to know for Eating Healthy & Living Fit!